An Operational Efficiency Company
"Let's Get Stuff Done!"
From Concept to Implementation...We have your Project Covered.
Creating an "Is Map". Capture the current state of your Operations. If our "goal" is to lose 10 lbs over the next five weeks, Phase one of that journey is to step on a scale to see what you weigh now. Otherwise we won't know if we achieve our goal or by how much.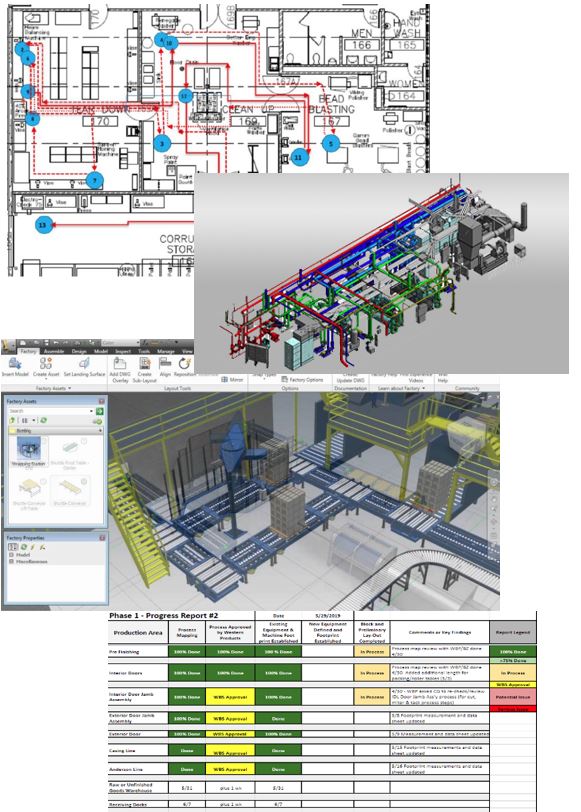 We take what we've learned in Phase 1 and insert it into the layout and design of the new plant. We 3D Laser Scanning old equipment or facilities if plans are not available. Generate CAD layouts of new plant layout and operations.
Project Management / Implementation / Installation.
General Contract all phases of Implementation and Installation of your production system and equipment. Commission and Validation for new layout.
Continuous Improvement / Monitoring and Control
Continuously making your process and production flow better every day. Setting up Preventative Maintenance Programs (PMP) to ensure your equipment is operating at its peak efficiency.